SCAE Certificates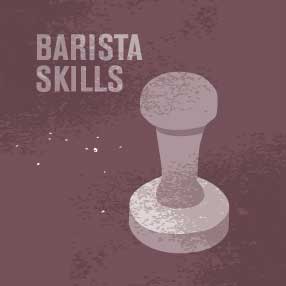 By passing a written and practical exam based on international standards, you can receive an internationally approved certificate.
We offer you 2 examination levels:
Level 1 – Foundation
Designed to introduce core barista skills to people with no previous barista experience. successful candidates should be able to simply calibrate their grinders and make an espresso and cappuccino to core standards.
Duration:
1 hour
Fees:
60€ (excl. 19% tax)
Guideline:
PDF (524 KB)
Level 2 – Intermediate
Designed to test key core and more advanced skills and understanding, expected from a competent barista (for example, from somone working as a barista for 6 months or more). successful candidates should be able to dial in a brew recipe, make a full range of drinks with quality and speed, as well as understand the basic requirements for customer service and maintenance.
Duration:
1 hour
Fees:
180€ (excl. 19% tax)
Guideline:
PDF (538 KB)